Some of you may be aware that I enjoy watching One Piece, Oda Eiichiro's fantastic pirate adventure.
To say simply that "I enjoy watching it" would do a disservice to my feelings about this work! It's much more than that; One Piece has earned a very special place in my heart. In fact, the lion's share of tears I've shed for scenes in fiction were over episodes of this show. Sure, I've gotten misty over a few heartfelt movies. I cry at the end of the last episodes of Toppu o Nerae! and Shinpi no Sekai El-Hazard every time I watch them. However, by and large, all of my tears for stories not based in real life have been for One Piece!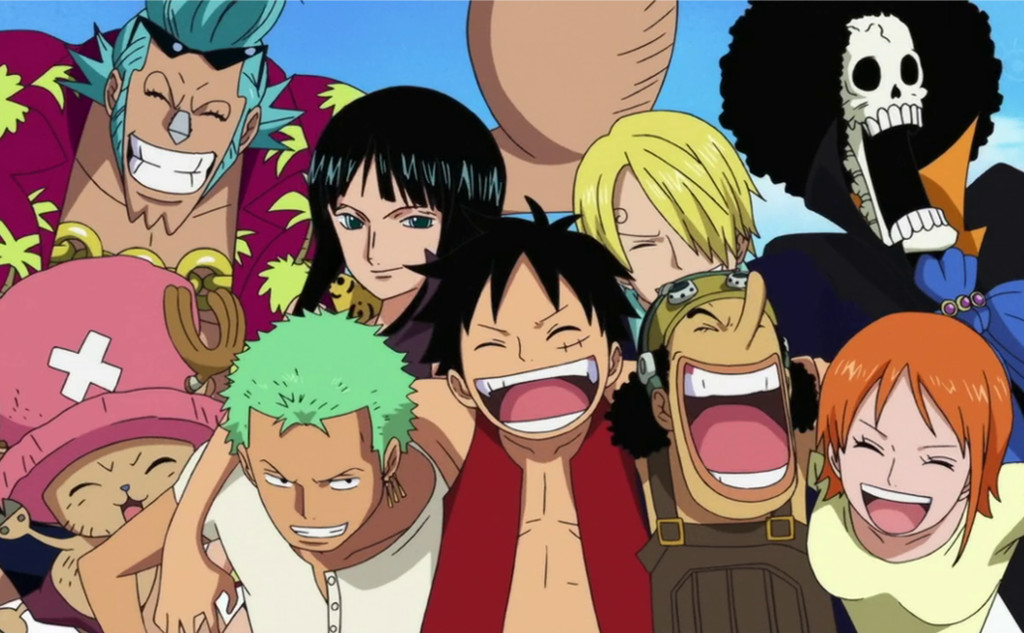 Lots of people know about the timeskip that takes place in One Piece. At the end of chapter 597 of the manga and episode 516 of the anime, the story jumps forward two years. Without me giving away any real spoilers, I'll just say that the protagonists take this timespan to train themselves; to prepare for the challenging world ahead.
I watched episode 516 on . On that day, I vowed not to watch any subsequent episodes of One Piece until .
Damn it, after investing my heart so fully in this work, I think of these characters as my crewmates… my 仲間. If they're readying for the next step in their lives, then so am I! I'll take these two years and set my heart up for the next adventure. One year down, one to go.
When I get to press play on episode 517, I know I'll have missed their faces. I know I'll have a pretty good idea what each character might feel when they reunite with their crew.
3D – Go to New World!